Hanoi ranks second on a worldwide list of 2013's cheapest cities for tourism, following the Bulgarian capital of Sofia, published by TripAdvisor, the world's largest travel website.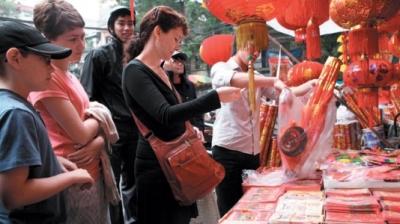 The result comes from a recent survey conducted by the website in 49 cities of 49 countries around the country that attract the largest number of foreign tourists.
The ranking is based on the total average cost of one night's accommodation for two people at a four-star hotel, dinner and return taxi fares over a 3.2 kilometre route.
The Polish capital of Warsaw is the world's third cheapest city, followed by Sharm el Sheikh, Egypt and Budapest, Hungary. Thailand's capital city of Bangkok (sixth position) is one of Vietnam's largest regional rivals in attracting tourists.
Meanwhile, Oslo, Norway has topped the list of the most expensive tourism destinations in the world, followed by Zurich, Switzerland.